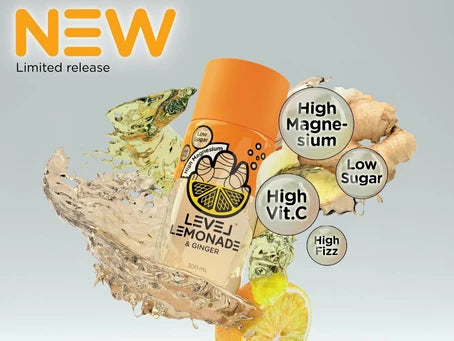 Limited Release: Ginger Lemonade!
Updated: Feb 24, 2021
We have released limited quantities of our a new flavour: Ginger! The ultimate combination of Lemon and Ginger exclusive to our online store.
Level Lemonade Ginger available at www.level-lemonade.com. Limited stock. Available in the Personal Ginger Tasting Box (24 bottles) and Five Flavour Variety Pack (30 bottles) and Lemonade&Ginger 6 pack.
Older Post
Magnesium is... vital in the digestion process

Newer Post
Level Lemonade celebrates 1 million bottle sales mark