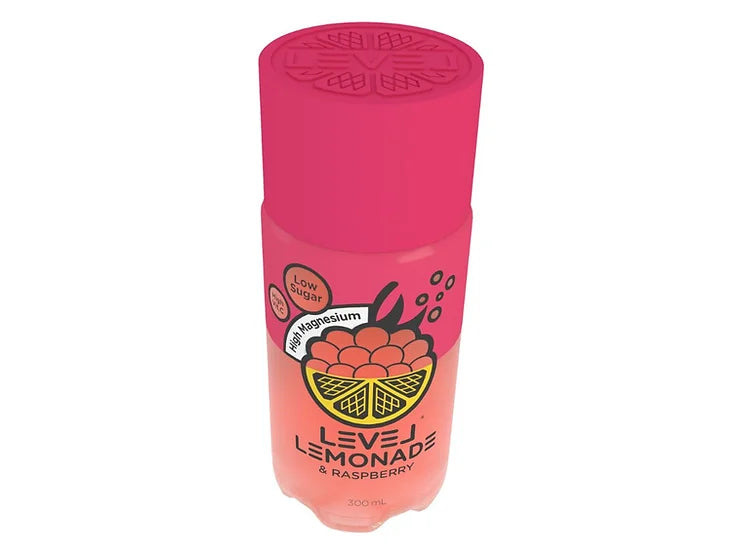 Level Lemonade launches new raspberry flavour
This article was originally published on Convenience & Impulse Retailing.
Level Lemonade is back with a new flavour, set to shake up the 'better for you' drinks sector.
The premium carbonated lemonade range, launched last year, has already sold more than 700,000 bottles and is proving popular, thanks to its formula of boosted nutrients. Each bottle contains 160mg of magnesium and 100% of the RDI of Vitamin C, while also being 97.5% sugar free.
The new Lemonade & Raspberry addition joins existing flavours Lemonade Original, Lemonade & Pineapple and Lemonade & Orange.
Sports Dietitian and exercise physiologist Caitlin Read said both nutrients were important for fighting fatigue.
"These two essential nutrients play an important role in maintaining energy levels, reducing feelings of fatigue and normal psychological function. Vitamin C also plays a key role in keeping our immune system firing," Ms Read said.
 "As a dietitian, I wouldn't normally recommend a carbonated drink to my clients but due to the ingredients and low sugar content, this is a 'better" option', and who doesn't love a refreshing pink lemonade."
The new Lemonade & Raspberry is available nationally now at Caltex and Eurogarage stores and will launch online next month.
Try our new Raspberry 24 pack or create your personal tasting box
Older Post
Magnesium is... essential for energy metabolism

Newer Post
Vitamin C is... your skin saviour